NEMO was disseminated between March 14-16, 2023, in the Exhibition Center Nuremberg in an international embedded community event called Embedded World.
"Over 950 exhibitors from 44 countries presented their product innovations and solutions at the embedded world Exhibition&Conference."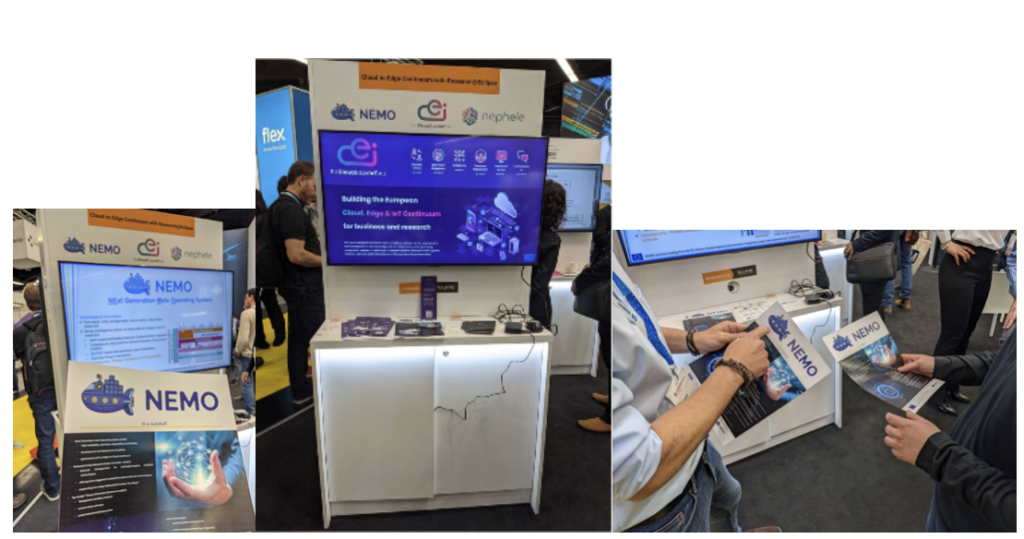 NEMO received a considerable amount of visitors and all the dissemination materials were distributed. There were many items displayed at the fair: a video with a glimpse of NEMO important facts displayed in one of the main screens, flyers and stickers. A NEMO representative delivered a speech on the project to the interested people. All the people were interested and curious about the NEMO solution.
It was a fruitful experience and a good place to liaison with a new community.